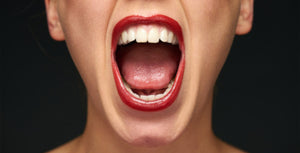 The Hysteric
The Alpha, The Nice-Guy, The Soft-Boy:
This event has now passed.
You've all met one, know one, avoid one like you would an over-affectionate uncle. Now watch as they go head-to-head in the ultimate display of masculinity, a joust for the supreme prize, the object of greatest desire - a lady! That is, until a little hysteria permeates the proceedings …Things are about to get a little crazy.
In this brand new Aussie play from Gretel Vella and Carissa Licciardello, good old-fashioned farce meets contemporary archetypes in a biting social satire. From the team that brought you A Period Piece (Old 505) and All That Glitters (NIDA) comes a show that promises to be wildly over-the-top, deeply shocking and unabashedly hilarious -- just like a bout of hysteria.
Glitterbomb likes to think of its work as a softly-coated layer-cake with a touch of arsenic in the cream -- that you catch more flies with honey, and honey sticks.
Lockout policy: Latecomers are not permitted to enter during the performance and there are no refunds/exchanges with regards to latecomers.
KXT Meal Deal: Book a ticket to the Sunday matinee and get a 10% discount on food at the Kings Cross Hotel when you show your ticket!
Find out more about the Kings Cross Theatre