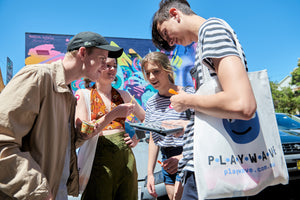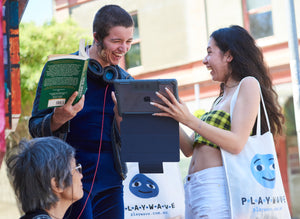 The Playwave Experience at Sydney Festival
Join us as we go on a massive adventure to experience Sydney Festival in a way you never have before. 
This experience has now passed.
A scavenger hunt featuring arts challenges around some of your favourite Sydney neighbourhoods - think Amazing Race meets treasure hunt meets secret walking tour. You'll be exploring Sydney Festival with your team on a high-speed race around town...finding clues, performing challenges and searching for surprises hidden in our Playwave venues. 
Gather your mates in a team (you can book up to 5 tickets) or reserve an individual spot and you'll get the added bonus of meeting some new legends who love to explore as much as you do!
The winning team will be rewarded with a special Sydney Festival surprise!
I'm sold! How do I sign up? 
Book your tickets (up to 5 per team!) with Playwave and keep an eye on your inbox for detailed instructions. 

Event start: 2:00pm at Sydney Town Hall (exact location emailed to participants ahead of the date)
Event end: 4:00pm at the Sydney Festival Village Hyde Park