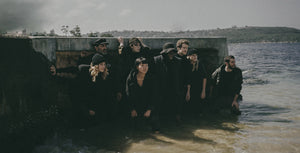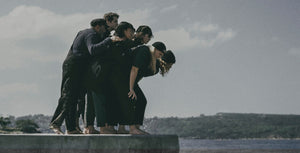 The Rime of the Ancient Mariner
From the team that brought you Sydney Fringe smash
Pinocchio
, a re-telling of a ripping ocean yarn.
This event has now passed.
After their critically-acclaimed season of PINOCCHIO at the Sydney Fringe Festival, The Little Eggs Collective – in association with JackRabbit Theatre – present a contemporary reimagining of The Rime of the Ancient Mariner by Samuel Taylor Coleridge.
First published in 1798, the epic ballad explores complacency, existentialism and guilt; ideas that could not be more relevant today, where our current socio-political environment and entrenched lifestyle habits continue to cast a dark shadow on the future, worldwide.
Devised and composed by the company
Director: Julia Robertson
With: Lloyd Allison-Young, Mathew Lee, Nicholas Papademetriou, Nicole Pingon, Callan Purcell, Annie Stafford, Grace Stamnas, Mike Ugo, Laura Wilson
Little Eggs is an award-winning performance collective focusing on devising and composing new work. Their 2018 production of PINOCCHIO at the Fringe won a Critics Choice award and the NIDA Development Award for Best Director (Julia Robertson). Many of the ensemble return to tackle the ballad at KXT's Bordello Room in April for JackRabbit's HiJackRabbit season.
Producer: Kendra Murphy; Design: Nick Fry; Musical Advisor: Oliver Shermacher; Head Technician: Chris Howell; Stage Manager: Chris Starnawski; Publicity Manager: Mathew Lee
Running Time: 55 minutes
Lockout policy: Latecomers are not permitted to enter during the performance and there are no refunds/exchanges with regards to latecomers.
KXT Meal Deal: Book a ticket to the Sunday matinee and get a 10% discount on food at the Kings Cross Hotel when you show your ticket!
Find out more about the Kings Cross Theatre