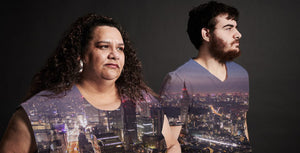 Tiny Universe
What's happening in our private moments that no one else might be able to see or understand?
What are the rituals we perform, or methods of self-soothing that help us make sense of our place in the world?
Who are we "out there"? Who are we outside of our own tiny universe?
Presented by Shopfront Arts Co-op and Milk Crate Theatre at PACT Centre for Emerging Artists
Image credit - Joshua Morris. Overlay artwork - David Molloy