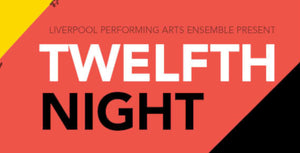 Twelfth Night
This event has now passed.
Following the ground breaking 2018 production of Shakespeare's 'Hamlet' in the CPAC Performance Space, Liverpool Performing Arts Ensemble's launches their 2019 Season with Shakespeare's classic comedy Twelfth Night. This is a satirical story with plot twists of tangled love, cross dressing disguises, mistaken identities, trickery, tom foolery, singing, dancing and slapstick humour.
Twelfth Night is a satirical romantic comedy, delivering plot twists of tangled love, mistaken identities, tomfoolery, trickery and slapstick humour. This is Shakespeare's work at its best, adapted to a cabaret style of performance. Complete with a love triangle, a comic villain, a fool, wit and wordplay, this is ideal for HSC Drama students looking at different performance styles.
Running Time: 60 Minutes