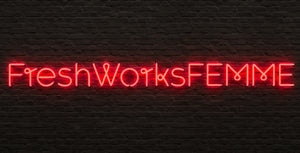 Whose Uterus Is It Anyway?
"What happens when an IUD, HRT and STI walk into a bar?"
This event has now passed. 
Have you ever wanted to take a peek at the privatest privates of complete strangers? Have a squiz at their naughty bits? A geez at their ganders? Well now you can! Four people have made appointments here at the reproductive health clinic and will now compete to receive their treatments. Our contestants are Mary the nun, Michelle the wine-mum, Lila the millennial and our dark horse Tom. What prizes will they receive? Maybe an IUD? An STI? An abortion? You'll have to tune in to find out.
Whose Uterus is it Anyway is the waiting room gameshow where contestants must compete to receive their treatment. It's a game of reproductive health and the 'contestants' will be fighting it out to receive an IUD, Hormone Replacement Therapy, an STI test and an abortion- all in front of a live studio audience! Our Host will guide the contestants through a series of trials and tribulations, making sure to keep things interesting. In between challenges, the personal lives of the contestants will be put on display- but don't worry, it's all information they gave the doctor.
Presented as part of FreshWorksFEMME, bringing together some of Sydney's fiercest young female theatre makers exploring new ideas and how they view the world today.
By Georgie Adamson
Directed by Evangeline Beck
Produced by Madelaine Osborn
Presented by Bite Productions at the Old 505 Theatre