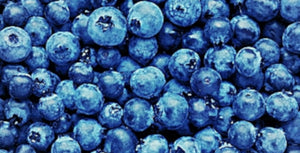 Blueberry Play
It's Jono's 18th tonight and you're going as a blueberry because the theme is 'childhood memories' and you want to look like Violet Beauregard from Willy Wonka…but sluttier.
This Event has now passed.
Being 17 is awkward. Having to take care of your sick dad when you're 17 is another story. Especially when he keeps trying to shave his eyebrows off. Shortlisted for the 2017 Griffin Award, Blueberry Play explores the high highs and the low lows of being a teenage girl in a small town. Playwright-to-watch Ang Collins has crafted a beautifully intimate story about family life, adolescence, and mental and physical illness.
"There's a refreshing sharpness to Collins' playwriting voice; she's a talent to watch out for. If we're lucky, we'll be seeing a lot more of her work in the future." - Time Out Sydney
"It exercises your laugh muscles and your amygdala in a very satisfying way with a sweetness lingering.  Delicious." - Sydney Arts Guide
"A very touching and funny look at the angst of young love along with family obligations." - The Buzz From Sydney
Find out more about Red Line Productions