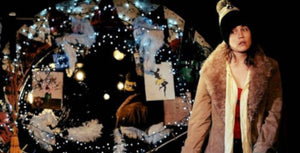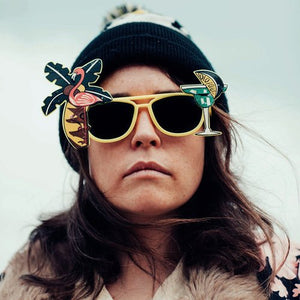 Gate 64
Written & performed by Jane Watt
This event has now passed.
"Sometimes life can be a real ####, but sometimes it's the most beautifulest thing in the whole world. So we hold onto that, y'know? That something nice might happen. That someone nice might happen. And then, what do you know? We're doing it. We're just keepin' on living."
Winnie lives in an airport. She didn't always live in an airport but she does now. She likes it though. She loves the tension. The high stress situations. Watching people crack under the pressure.

She'll chat to anyone who'll sit still long enough and hand out advice like candies, though it's easy to hold the mirror up for others so we don't have to look at ourselves.  
With a heavy dose of whimsy, Gate 64 is a playful look at life on the fringes. Stories that have been collected like stamps are presented with pride and expertise by our host and raconteur, Winnie. 
"A one woman tour de force featuring the magnificent Jane Watt as Winnie." - The Buzz in Sydney
"An incredibly heartwarming, thought-provoking and hilarious one woman show that left me laughing through tears." - Theatre Now
"As a playwright she is witty and gently profound, and as an actor she is simultaneously sensitive and daring and tremendously likeable as a result of the extraordinary vulnerability she brings to the role." - Suzy Goes Sees
"An astonishing production... this show had an unsettling balance of humour and tragedy and Jane's superb characterisation is spellbinding."- Stage Milk
"Winnie received a well-deserved standing ovation." - Sydney Arts Guide
"A marvellous comic trip." - Lisa Thatcher
Image: Kate Cornish
Find out more about Red Line Productions