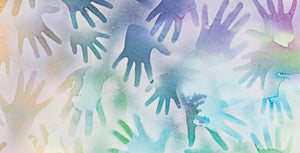 NAIDOC in the City online
NAIDOC in the City is a free online celebration of the world's longest living Aboriginal and Torres Strait Islander cultures.
Enjoy music, dance, discussion and shopping in the comfort and safety of your home.
This year's NAIDOC theme, 'Always Was, Always Will Be' recognises that Aboriginal and Torres Strait Islander peoples have occupied and cared for this continent for over 65,000 years.
Hosts Luke Carroll and Angeline Penrith will take us on journey of celebration with:
Ziggy Ramo
Ziggy Ramo, born to an Aboriginal and Solomon Islander father and a mother of Scottish heritage in Bellingen, NSW, this Sydney-based hip hop and freestyle artist is the roaring sound of peace. Since 2016, Ziggy Ramo's razor-sharp lyricism and effortlessly cool musical talent have made him an essential voice in Australia's national conversation. Ramo is insightful, articulate and poignant with an infectious energy to match. 
Barkaa
Barkaa is a Malyangapa, Barkindji woman from Western New South Wales, now living in southwest Sydney on Gandangara land. Music has been part of Barkaa's journey to express herself and the truth and issues impacting First Nations people. ABC's Triple J recently named Barkaa one of Australia's top 5 female rappers, Redbull lists her in the 15 Sydney rappers ruling 2020, and she recently featured in GQ Magazine.
Mi-kaisha
Mi-kaisha, r&b soul artist, grew up on the streets of Sydney's music scene. The soundtrack of her childhood included soulful tunes from the 90s and island tunes from her father's Koori Radio hip-hop show 'Island Hopping'. She's a 'city girl through and through' and her lyrics represent hard-hitting often political messages about being a young blak woman in Australia. She draws inspiration from the strong resilient women in her community. Mi-kaisha was named National NAIDOC Week Youth of the Year in 2019 and was recently admitted to the Clive Davis Institute of Recorded Music at New York University.
Panel discussion
Tune into a lively panel discussion, focusing on the NAIDOC theme 'Always Was, Always Will Be' moderated by JP Janke. John Paul is Wuthathi from Cape York and from Murray Island in the Torres Strait. Born in Cairns, he has worked in media and communications related roles within Indigenous affairs for some 30 years.
Dance workshop
Enjoy a dance workshop by Muggera Dancers, a family group that prides itself on its cultural knowledge and professionalism. The members for Muggera come from a long line of cultural leaders, world-class performers with a formidable respect for culture.  
Online marketplace
Don't miss the online marketplace: buy local and authentic art, craft and produce from Aboriginal and Torres Strait Islander businesses.
The event will be streamed here on What's On from 2pm to 5pm on Saturday 14 November,