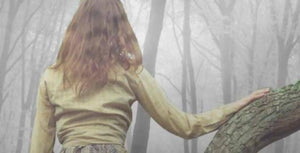 The Climbing Tree
The Climbing Tree

 

is a beautiful new work that examines what lies beneath the surface in a regional town.
This event has now passed. 
It is about the 'authority' teenagers are always answerable to and have been for centuries.
The story follows four teenagers connected one day by an unexpected incident. There's nothing revolutionary in their actions, nothing extraordinary in their lives. But something goes wrong and one of them is forced to answer questions that could affect the rest of her life and everyone else's. … But she is not alone.  Many of these questions have been asked before in this place, answered by people her age.  But their experiences are different. The slow singing of time has seen it play out in so many ways. This is a town of ghosts. Sometimes they are a comfort. Usually they just make the hairs on the back of your neck stand on end.
Part play, part ghost story, part musical and wholly theatrical, The Climbing Tree is a story to light the imaginations of audiences of all ages.
This show celebrates a town with an extraordinary history seen through the eyes of characters that are just finding their feet.
Running Time: 1 hour 30 minutes (no interval)
The Risky Stuff: This production contains coarse language and drug references.
Presented by Bathurst Memorial Entertainment Centre in association with Australian Theatre for Young People at Riverside Theatres.