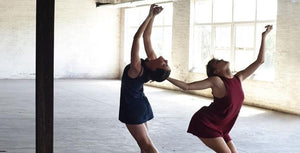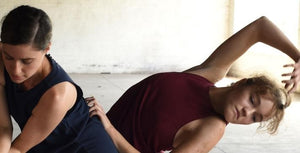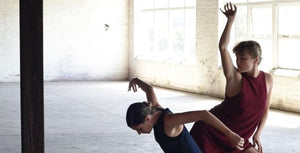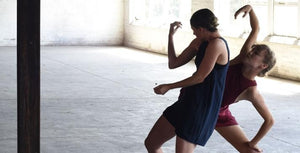 Valley
Dance Bites 2018
This event has now passed.
See all three Dance Bites performances for as little as $36 with the Playwave Dance Pack!
Young Israeli choreographer Omer Backley-Astrachan's new work Valley launches the 2018 Dance Bites season after premiering at the 2017 Summer Dance Festival in Tel Aviv. First created as a solo in 2016 Valley has developed into an ensemble work featuring performers Omer and his Australian wife, Sharon Backley-Astrachan, Allie Graham and Matthew Mizyed. Valley is set on a frozen and desolate Arctic island where a small society of four co-exist. Solitude, vulnerability and sensuality are touchingly drawn through Omer's choreography in this exquisite Sisyphean cycle.
"The embodiment of geographical collapse and rebirth through the human body is extraordinarily effective."
(Ana Harmon, 2017)
"It seems to me that at some point in the process Valley started breathing and living and thinking on its own and is now withholding secrets from us that we so eagerly discover every time we perform."(Omer Backley-Astrachan)
Running Time: 60 Minutes 
Choreograper: Omer Backley-Astrachan
Performers: Sharon Backley-Astrachan, Alley Graham, Mathew Mizyed, and Omer Backley-Astrachan
Lighting Designer: Karen Norris
Music: Timothy Constable
(Special thanks to: Kay Armstrong and Melanie Berson)
Exclusive film and performance package
Watch the film Mr Gaga, directed by Tomer Heymann, on Saturday 17 February at 4.45PM at Rafferty's Theatre, Riverside and see any show of Valley, 15 – 17 February, 2018.
Mr Gaga – Tomer Heymann
Using intimate rehearsal footage, extensive unseen archive materials and stunning dance sequences, Mr. Gaga tells the fascinating story of Israeli genius choreographer Ohad Naharin, artistic director of the  Batsheva Dance Company  and creator of the unique Gaga movement language. Eight years in the making, this multi-awarded documentary captures the elusive beauty of contemporary dance and immerses the audience in the creative process behind Batsheva's unique performances.
Find out more about FORM Dance Projects and Riverside Theatres